The Keystone RV Center Advantage
We will help anyone, anytime! RVers are the future of our industry and we would be nothing without all of our incredible customers. Unlike some other RV dealers, it is our policy to never turn away someone in need. Even though we do our best to minimize your wait time, because we do not turn anyone away, there are times that we are unable to fix your RV as quickly as we would like even though our technicians work 50+ hours a week to keep your camper in tip-top shape. We thank you for your patience ahead of time. We will do everything we can to fix your camper as fast as possible without sacrificing the quality of the repair. We service all brands we carry as well as their "sister" products. Our appointment scheduling priority is as follows, regardless of where you bought your RV from!
Emergency/Safety related repairs
Trip stopping issues
"Wait" customers, nothing needing to be ordered
General Issues
Superficial issues, not relating to functionality
We believe in full transparency here at Keystone RV Center. We want you to understand some of the common issues in the RV service industry that we may run into while fixing your RV.
Parts availability can be a problem and can prolong the length of time it takes to fix your RV. While we try to keep the most commonly needed parts in stock, there are times where we will need to order parts from the manufacturer. When this is the case we are at their mercy with the length of time it may take for the part to arrive. 
Parts damaged in shipping can also be a common issue. Due to the nature of the parts and the way many of them must be shipped, shipping damage does occur  which will result in us needing to re-order the part that was damaged.
Incorrect parts can be another issue. Due to the RV industry constantly changing suppliers and performing running line changes on their manufacturing process, there are many variations of the same part used in many different brands of RVs. This can lead to the manufacturer sending us the wrong part, which ultimately will delay the repair process. 
Parts backorders are also common, if the part needed to repair your RV is backordered we will try to obtain it from a supplier that has it in stock, but many times backorders are industry wide and we will need to wait until the part is available.
It is also possible that we are simply just booked out for quite some time. There are more RVs needing service work than available technicians many times. We don't service just our customers, but everyone that needs help, so it goes without saying that during some times of the year we are simply booked out quite far.
Our Service Department Offers State of the Art Technology
We do insurance repairs through Allstate, State Farm, NGIC, Geico, Progressive, and many more!
Accommodations for Motor Homes or Buses up to 45' long
12 Bay Service Department
Service Manager that was a technician and knows your unit as they should
Service and repair on ALL types of RVs
ASE, Master ASE, RVIA or Master RVIA certified factory-trained technicians
3,000 square foot, fully stocked parts and accessories department
PA State Inspection station for ALL motorhomes, towables, and passenger vehicles
Trailer and Motor Home Chassis Repair
Body Work including fiberglass, metal, and plastic body refinishing
Customized Additions or repairs. If it's possible we can do it!
Towing Setup, including installation of all types of hitches
Custom metal work by certified welders
Warranty Service, yes, even if you didn't buy your RV from us!
Insurance Repair Work
Steve Dietrich, Service Manager is RVIA Certified and Factory Trained and holds over 26 years of experience. He knows the ins and outs of the RV Service Industry and will make sure your job is completed properly, and efficiently.
Our staff of trained, knowledgeable Service Writers understand your maintenance needs, and what your investment needs to work properly! Call today and speak with Brian Freeman or Hunter Freeman for your service needs!
We have a full service warranty department as well! We never turn away a customer in need, regardless of whether they bought from us or not. Call Karen Souders or Tammy Barner today for any of your RV Warranty needs!
NO JOB IS TOO BIG OR TOO SMALL FOR US! You're in good hands at Keystone RV Center!
---
RV Warranty Repair
Keystone RV Center is proud to announce that we honor the following Warranties regardless of where you purchased your RV. This is another Keystone Advantage to our customers. If we did not earn your business the first time, give us a chance to earn your business every time. Service after the sale and educated happy customers is our goal. It is our job to help you understand and properly use your camper so you too can relax, rejuvenate, and reconnect with your family. Call Karen Souders or Tammy Barner in our warranty department today! 1-800-232-3279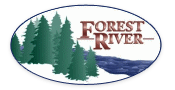 Forest River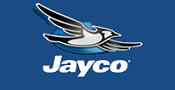 Jayco

THOR MOTOR COACH
RV Appliance Warranty Repairs
Our Service Dept. also Warranties the following RV appliances/components:
Onan Generators
Generac Generators
Coleman AC Units
Dometic AC Units & Refrigerators
Norcold Refrigerators
Dexter
Suburban
A&E
Workhorse
Lippert
We also handle extended warranties from:
AGWS
Protective
Extra Ride
Good Sam
Easy Care
ERROR: The snippet macro attempted to render a piece of content that is not a snippet.